About Us
Hello.. and welcome to our website! (It's mobile friendly too!)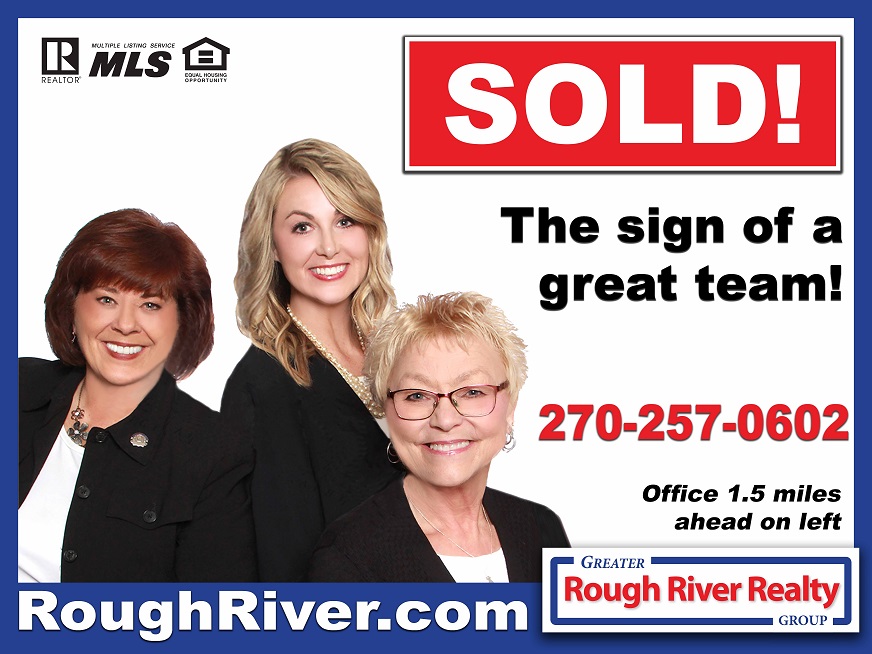 Meet Cathy Corbett, Principal Broker/Owner; Kari Jones, TOP producing Realtor®; and Bobbi Horn, Realtor®, Office Manager and CHIEF of our boat! We're your Rough River Realty team and we are standing by READY to help!
If you're reading this page, you must want to know a little more about us.
Bobbi and Cathy live at Rough River Lake full time. And Kari's family has been deeply involved at the lake since she was just a young girl. So we KNOW the lake; and understand the quirks that accompany buying and selling lake property.
We know that buying or selling property is more than just a transaction: it's often an emotional, life-changing experience. That's why we're committed to providing the best possible experience we can for you.

Your money matters. Your property matters. YOU matter!

We take great pride in the fact that our business has grown by "leads and bounds" during a very difficult financial time for many real estate offices. We've become the #1 referral and repeat real estate business on the lake! The relation-ships we build as we work to serve you are ones that we take to heart.

Today's real estate world is complex and confusing. Laws, regulations and expectations change by the minute. It's no longer enough "just to get a license." I think today's market demands an agent that is willing to go above and beyond the norm… that strives for excellence and to be professional in all that they do.

As a Principal Broker, I take my responsibility to our agents seriously too! We plan more, train more and develop more than any agency in our service area. We take great pride in being 'the best trained agents anywhere around!' That's my promise to them… AND to you!


Our Vision:
Our vision is "to know the most and be the best" in the real estate markets we serve.


Our Mission:
Our mission is simple: "Clients first – always. And win-win is the only acceptable outcome."

We pledge to be efficient and effective in our communication with you – if not by phone, then using all available technologies! We'll work hard to keep you fully informed of changes throughout the entire buying or selling process.

Give us a call! Experience buying or selling the way it should be!