VOTE FOR CATHY – KYR Director at Large


Raising my hand to serve one more term
on our Board of Directors
with your help!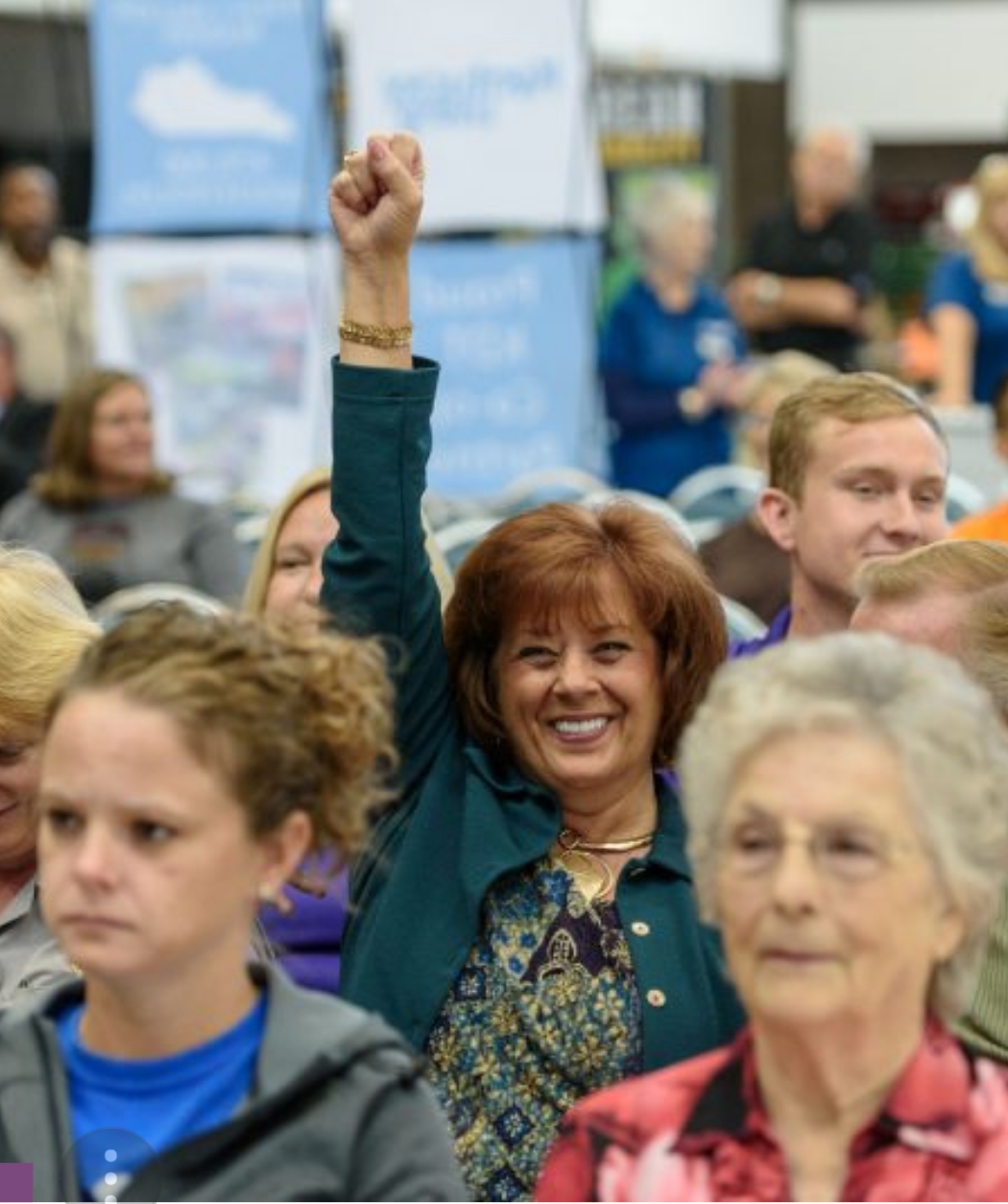 I enthusiastically ask for just 1 of your 3 votes for Director at Large!
Want to talk to me? Just call 270-287-2421.
I'm happy to answer any questions you have!
Want to know more?
I am a member of 3 boards:
GLAR, GORA & HKAR
Louisville, Owensboro, Elizabethtown
(Regions 1-2-3)
Rather than describe myself, I asked my peers at KYR for some feedback. Here's what they said:
Cathy is self-motivated, energetic, really organized and focused on helping us grow the KYR organization. She always willing to help!
Cathy is a team-player, cooperative but willing to speak up when she thinks there may be a reason to question what we are doing.
She is transparent, a good problem-solver and leads with a servant's heart.
She is knowledgeable, tireless in her efforts to improve things for our members! She is witty and fun too! Really innovative and creative in finding solutions to our problems.
Willing to roll up her sleeves and get things done!
Always smiling:) Makes me laugh when I need it!
She has a lot of experience in improving organizations from her previous job.
She is actively engaged with lawmakers at the local, State and Federal level!
Faith, family and friends are important to her! That includes her Realtor

®

family:)
MY RECENT KYR COMMITTEE SUPPORT:
I have most recently been focused at the State level on RPAC and Realtor® SAFETY and now Professional Standards.
REALTOR
®
POLITICAL ACTON COMMITTEE (RPAC) TRUSTEE:
I am a strong supporter of our advocacy for private property rights, home-ownership issues and Realtor
®
member needs. I have served as an RPAC Trustee for over 3 years. I am a Major Investor (just became a GOLDEN R) and have been President's Circle for several years now.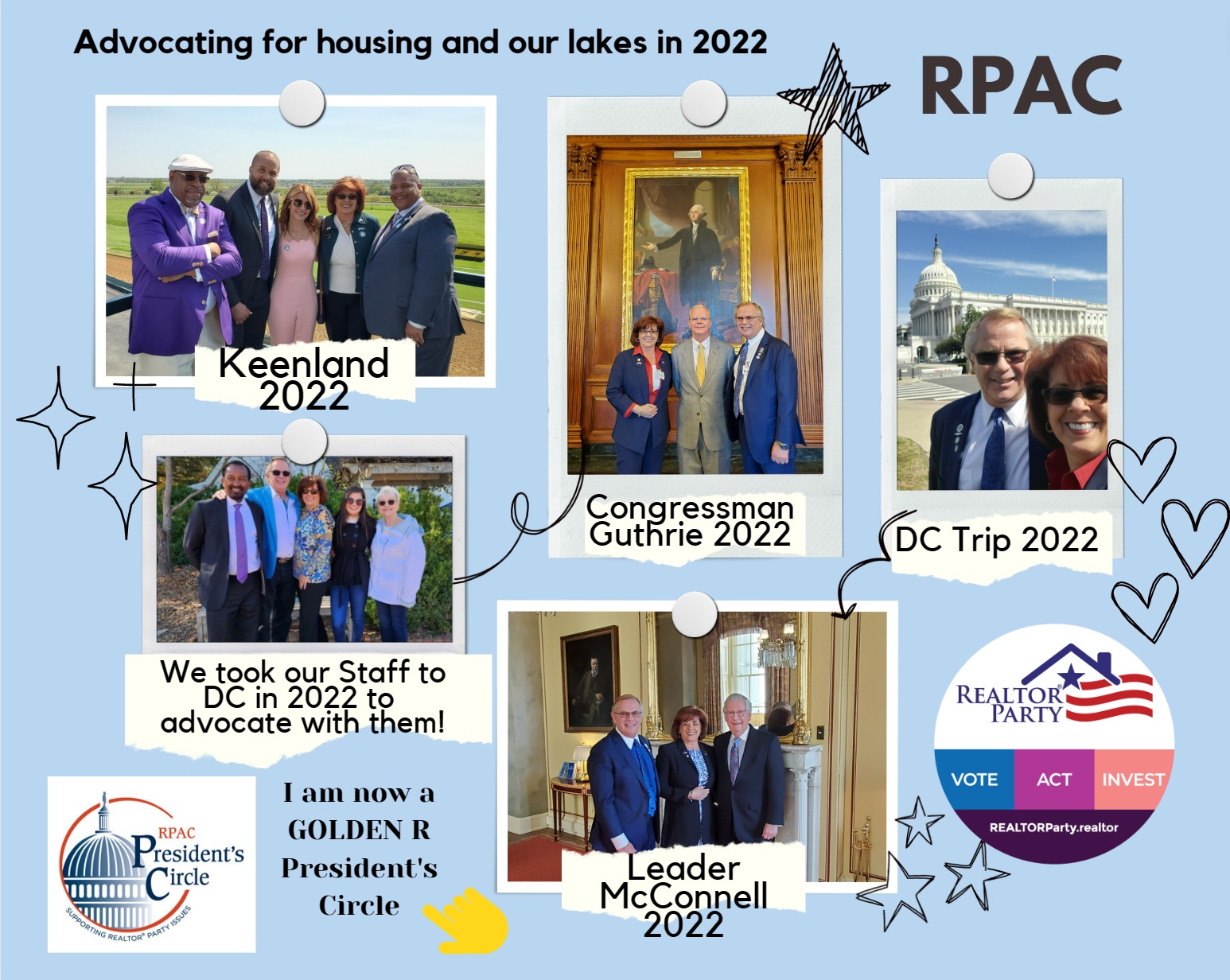 KYR SAFETY COMMITTEE:
In 2021 I was asked to Chair the newly formed KYR Safety Committee. We've worked hard to make your focus on Realtor® Safety informative – creative – and FUN! I continue to be a passionate supporter of our efforts to keep you SAFE and COVERED!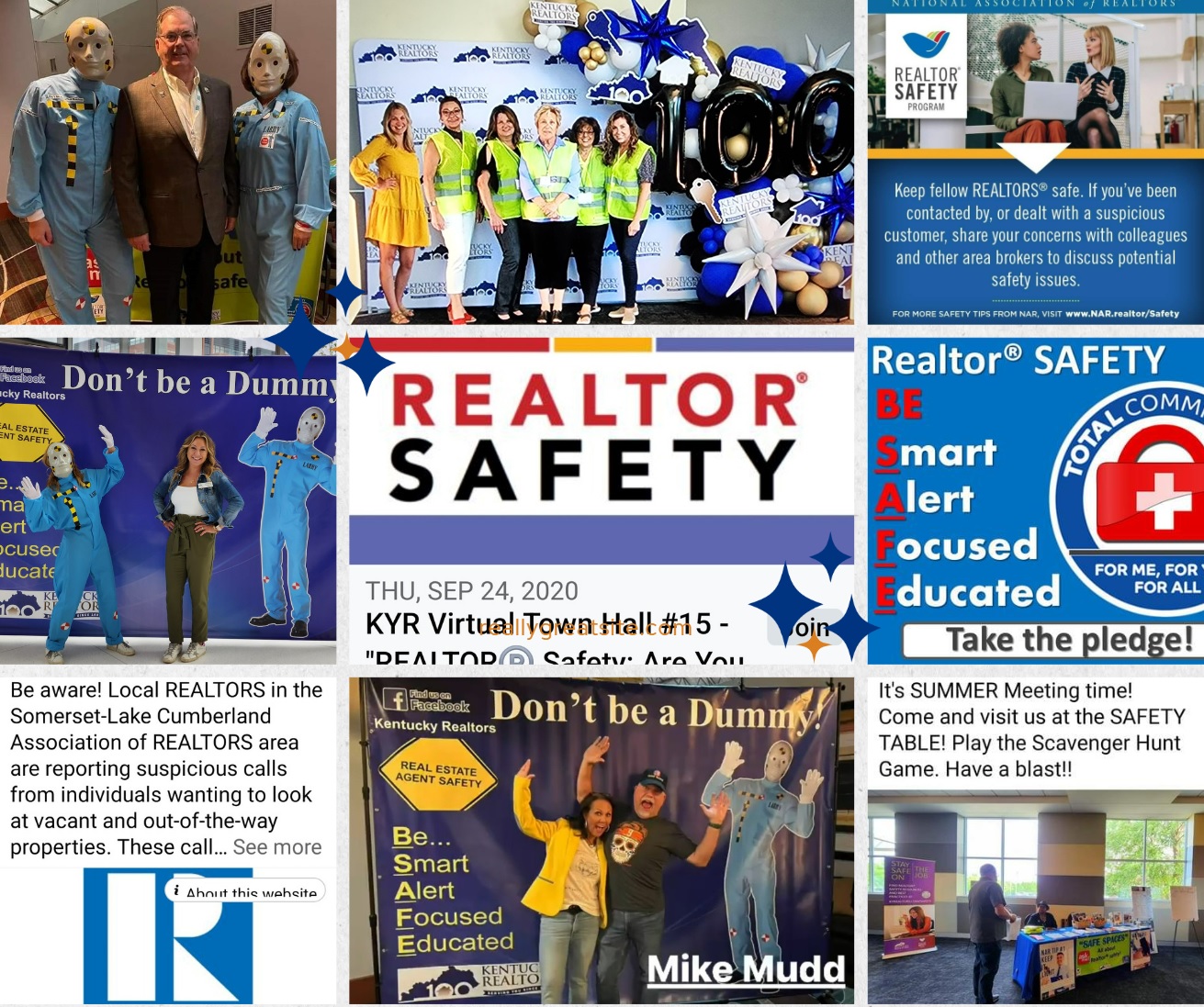 My FAMILIES ARE IMPORTANT TO ME

– that includes my REALTOR

®

family:)
Principal Broker/Owner of 3 dynamic real estate groups serving the Central-KY lakes area. We are small, but very productive, hard-working real estate professionals that are dedicated to our clients and maintaining the highest standards in our industry.
2017 graduate of LeadershipKYR. #ONESTEPAHEAD! Several of our classmates have become actively involved in KYR leadership, as well as I have! Al Blevins, Barb Curtis, Christie Moore, Karen Gross and Greg Crase have all served on your Board of Directors since 2017:) Several other classmates have supported KYR committees.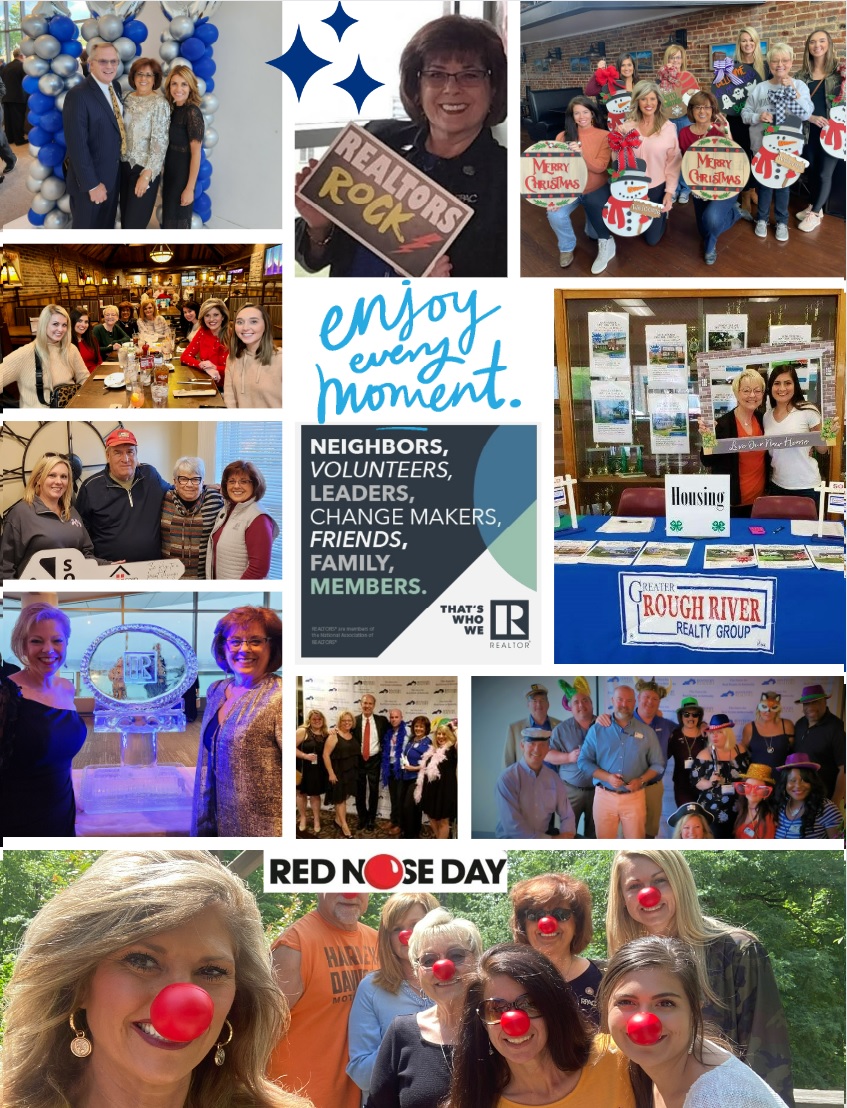 2017 LeadershipKYR Class #OneStepAhead!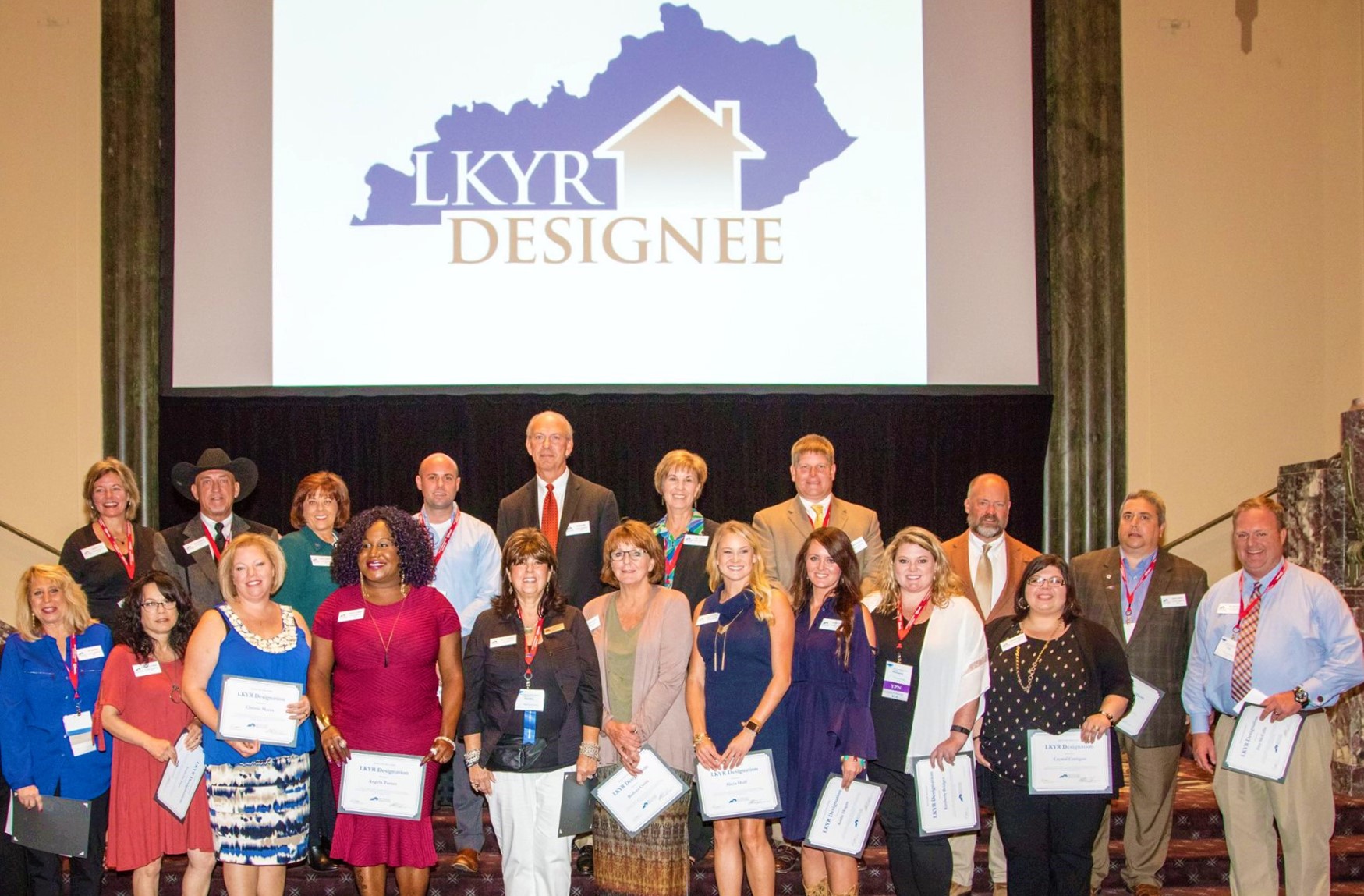 MY Family is spread out all over! KY-IL-OH-TX-WA
We support our military (over 42 members of our family have served in military branches.) My son, Dan, is currently a Capt. in the Navy Intel division. Charlie served 8 years in the Nuclear Navy.
My daughter and granddaughter share a love of horses and horsing around! Some of our most cherished vacations involve riding in scenic areas of the US like Montana.
We ALL get everyone together every few years for a fun family reunion in different parts of the country. When we gather, it's a big, noisy, dog-loving group that celebrates being together for a few days! Card games and outdoor activities prevail!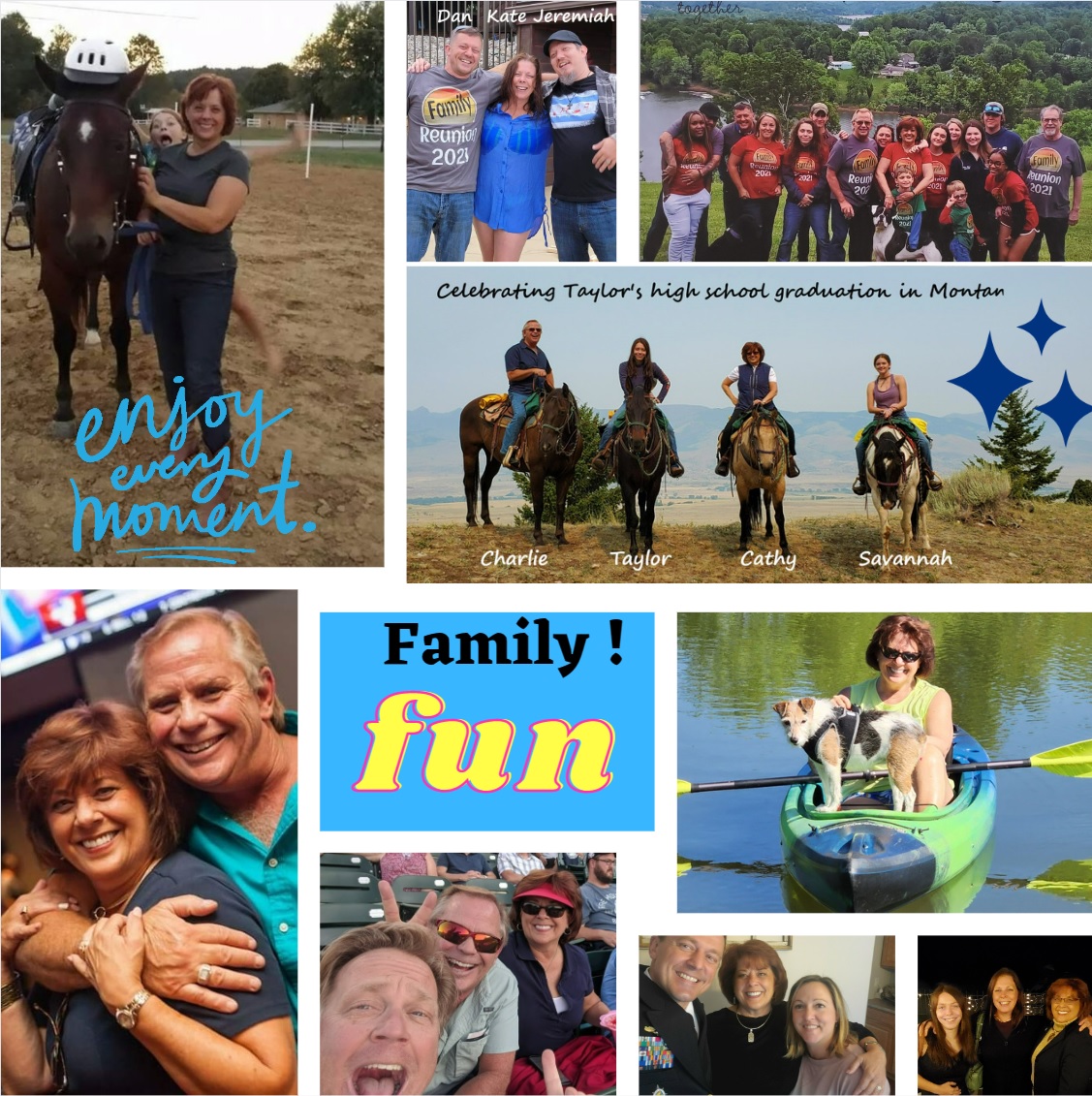 Pictures are worth 1000 words!
Wife to Builder, Developer and HBAK Immediate Past President Charlie Corbett. (Yes – he's a bit crazy!)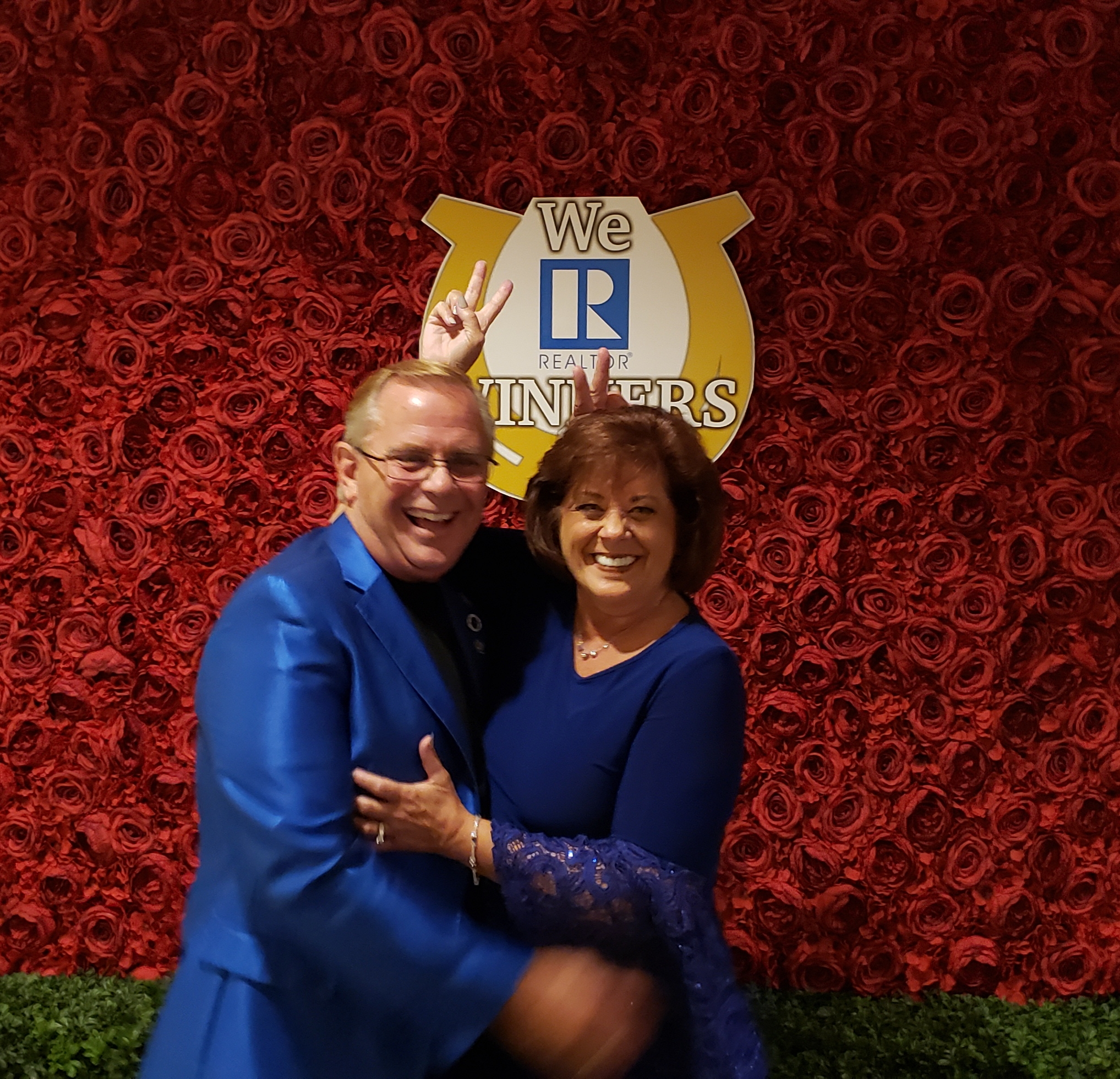 My 3 groups of Realtors® get together once a month for some education, team building and FUN!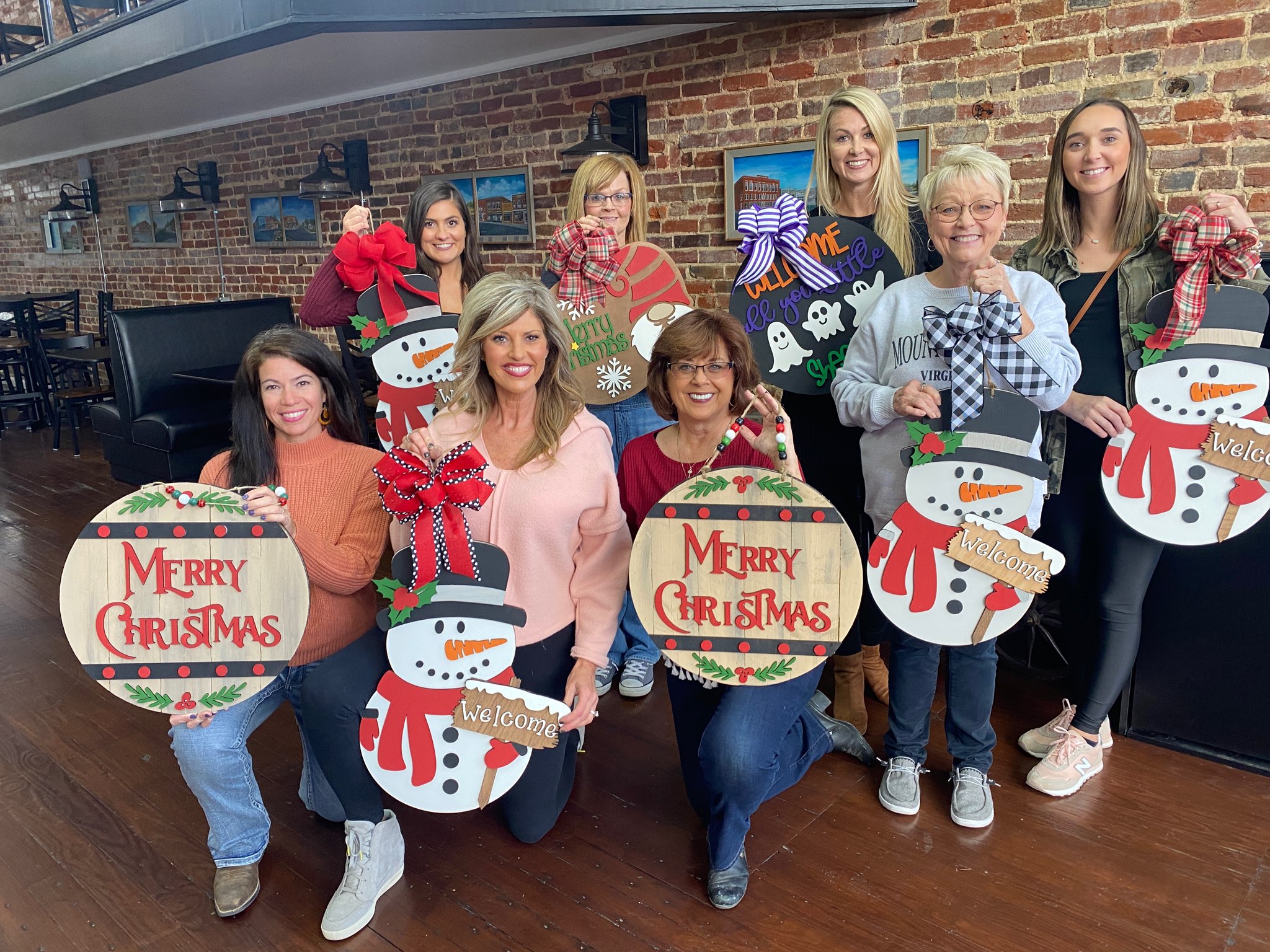 My 2017 LeadershipKYR classmates have become really good friends! If you have the opportunity to participate in the KYR Leadership Academy – DO IT! Your classmates will become friends for life!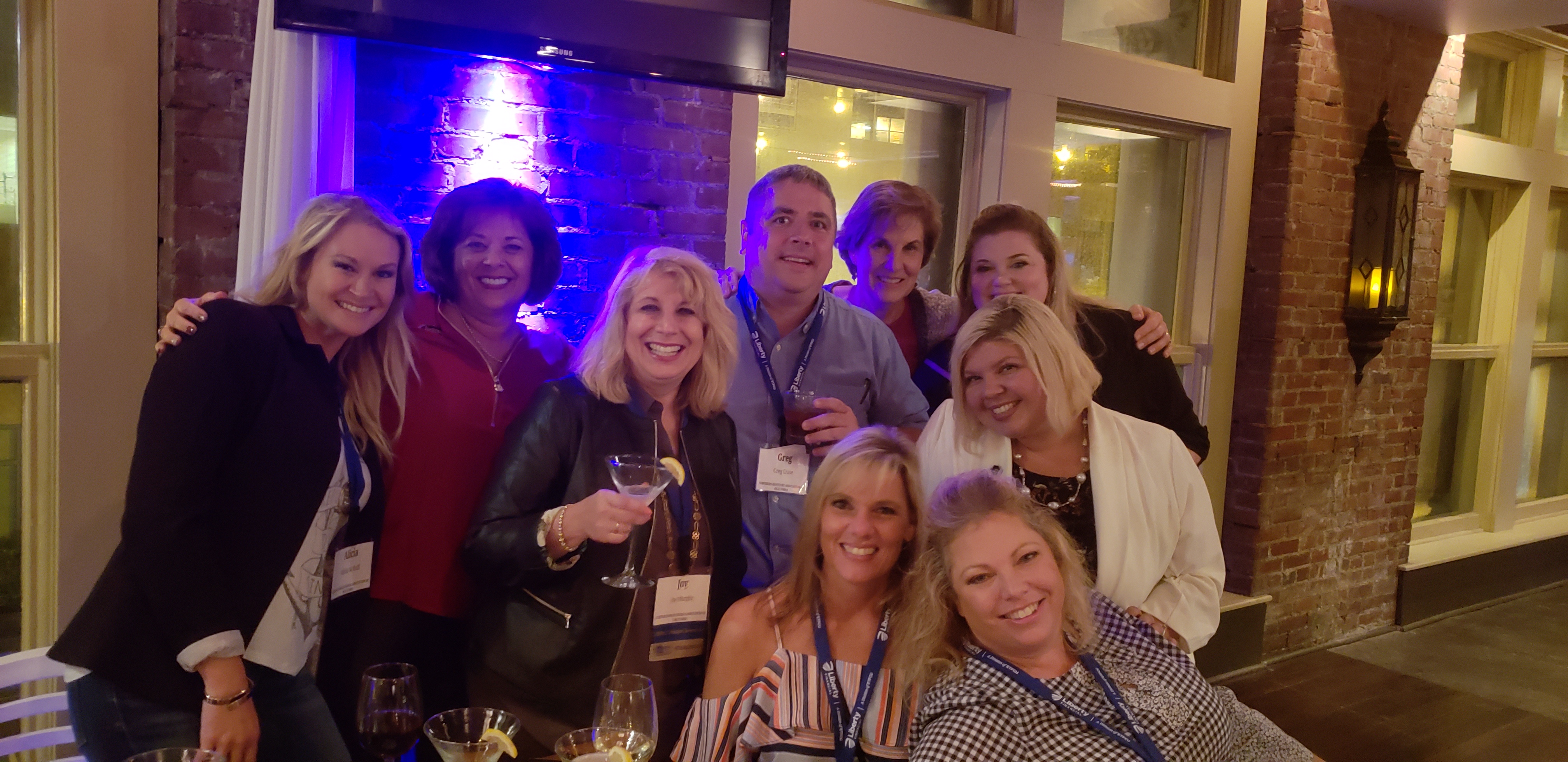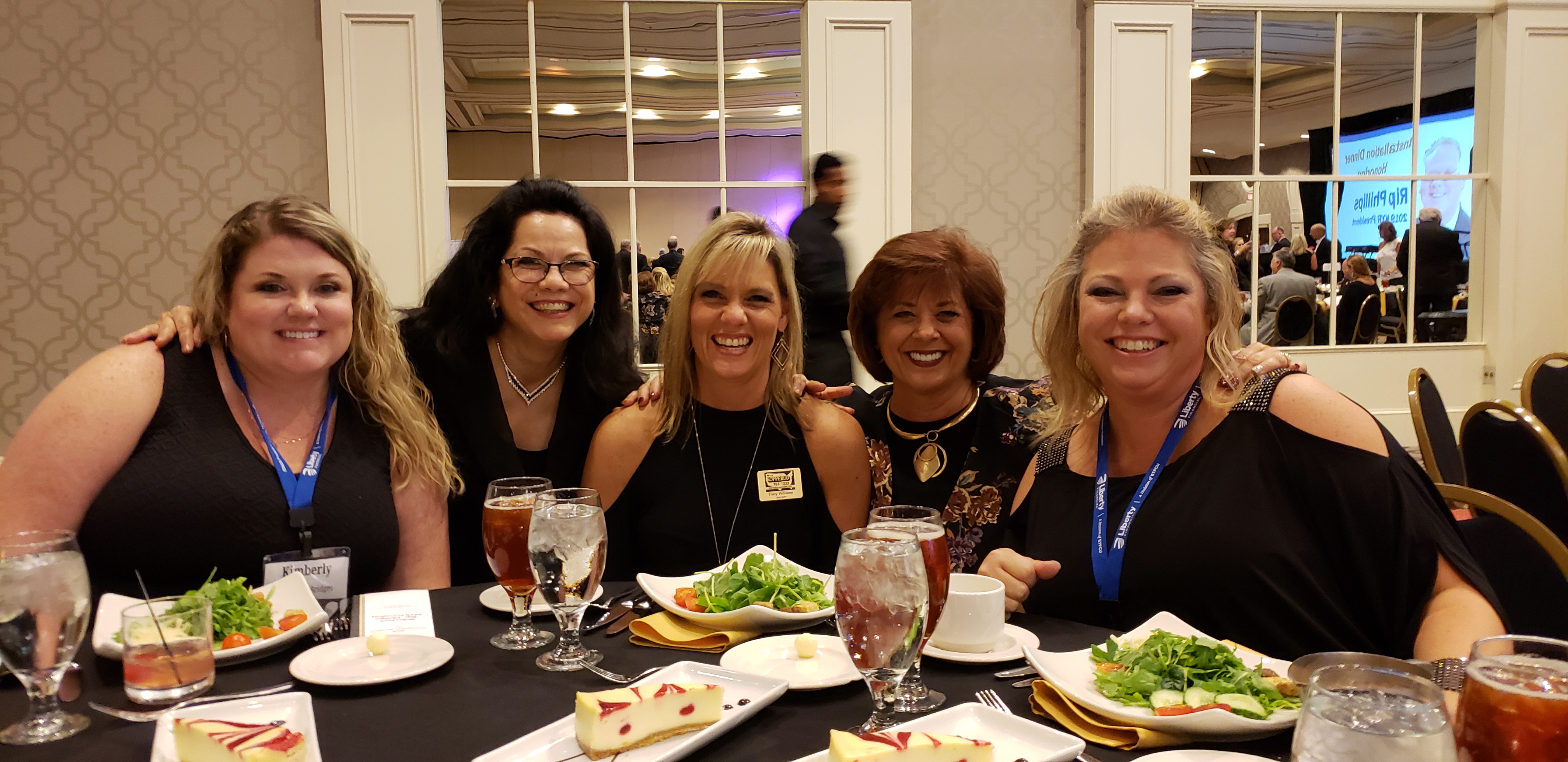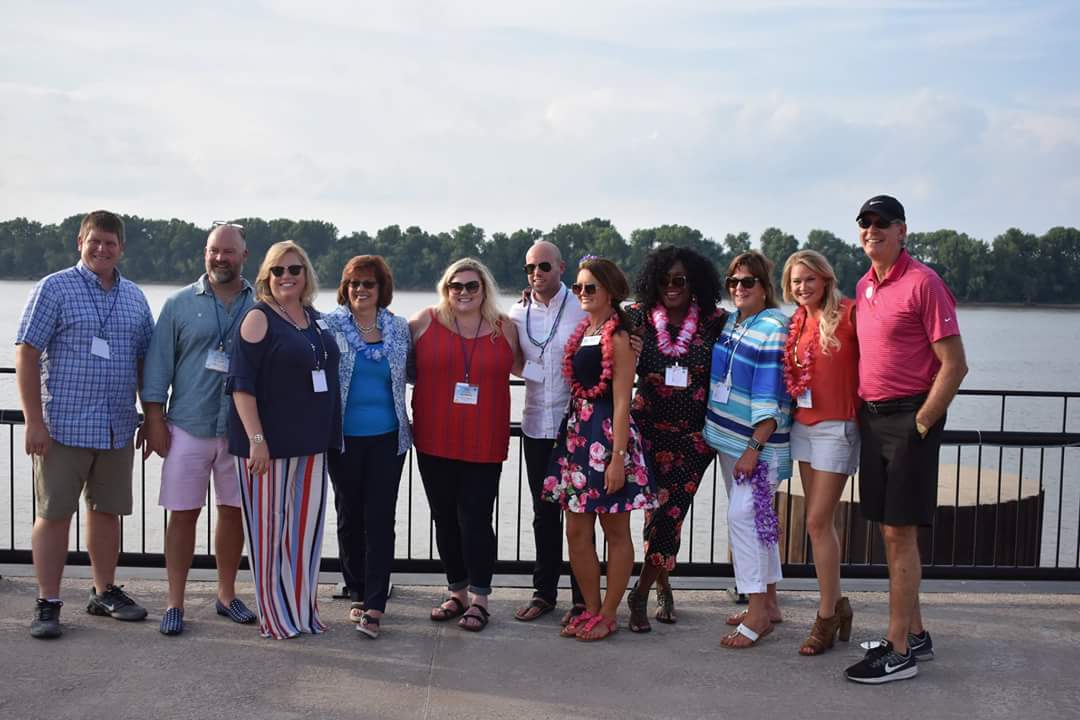 I am COMMITTED to RPAC and currently serve as an RPAC Trustee. I am also a President's Circle member and a GOLDEN R Major Investor!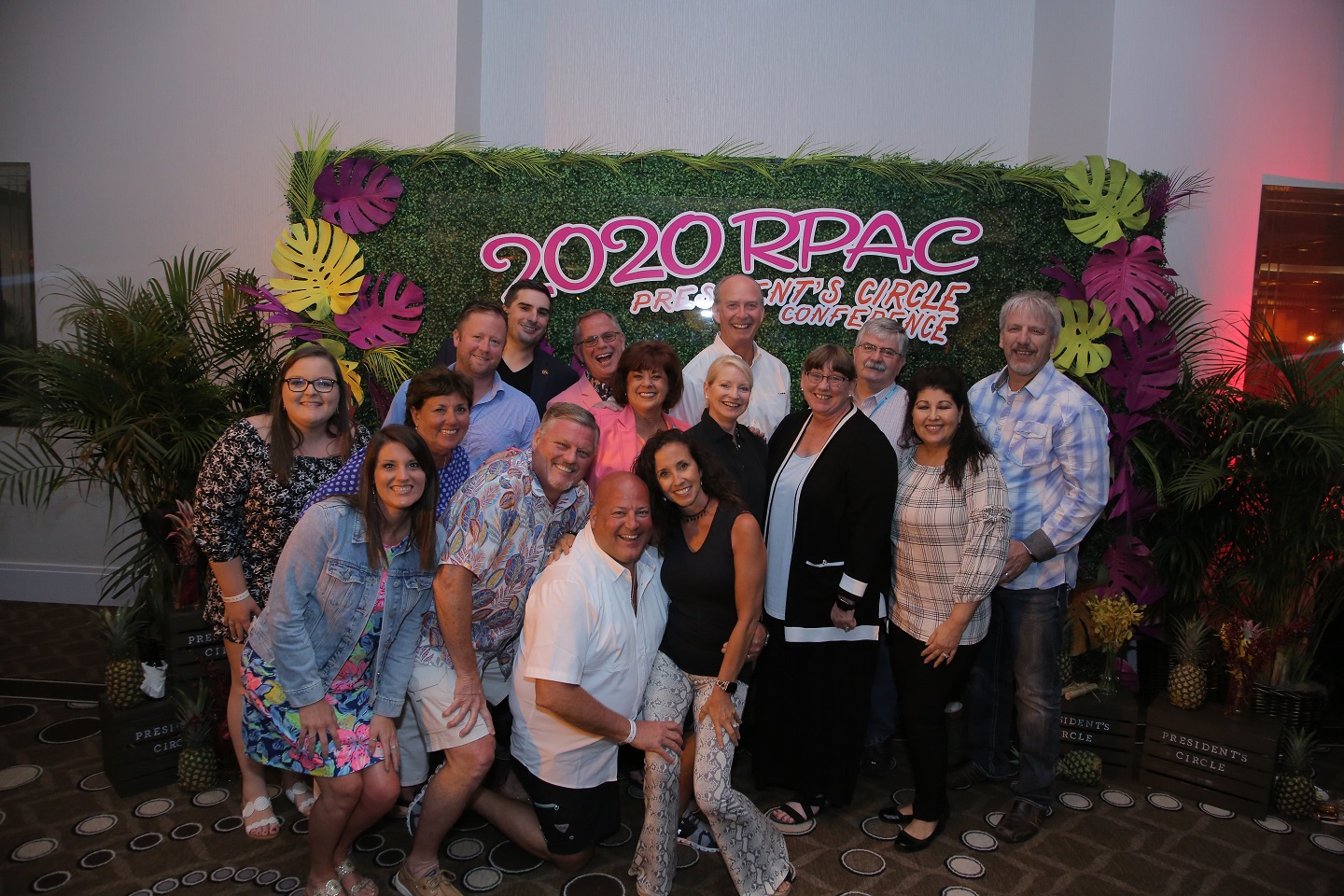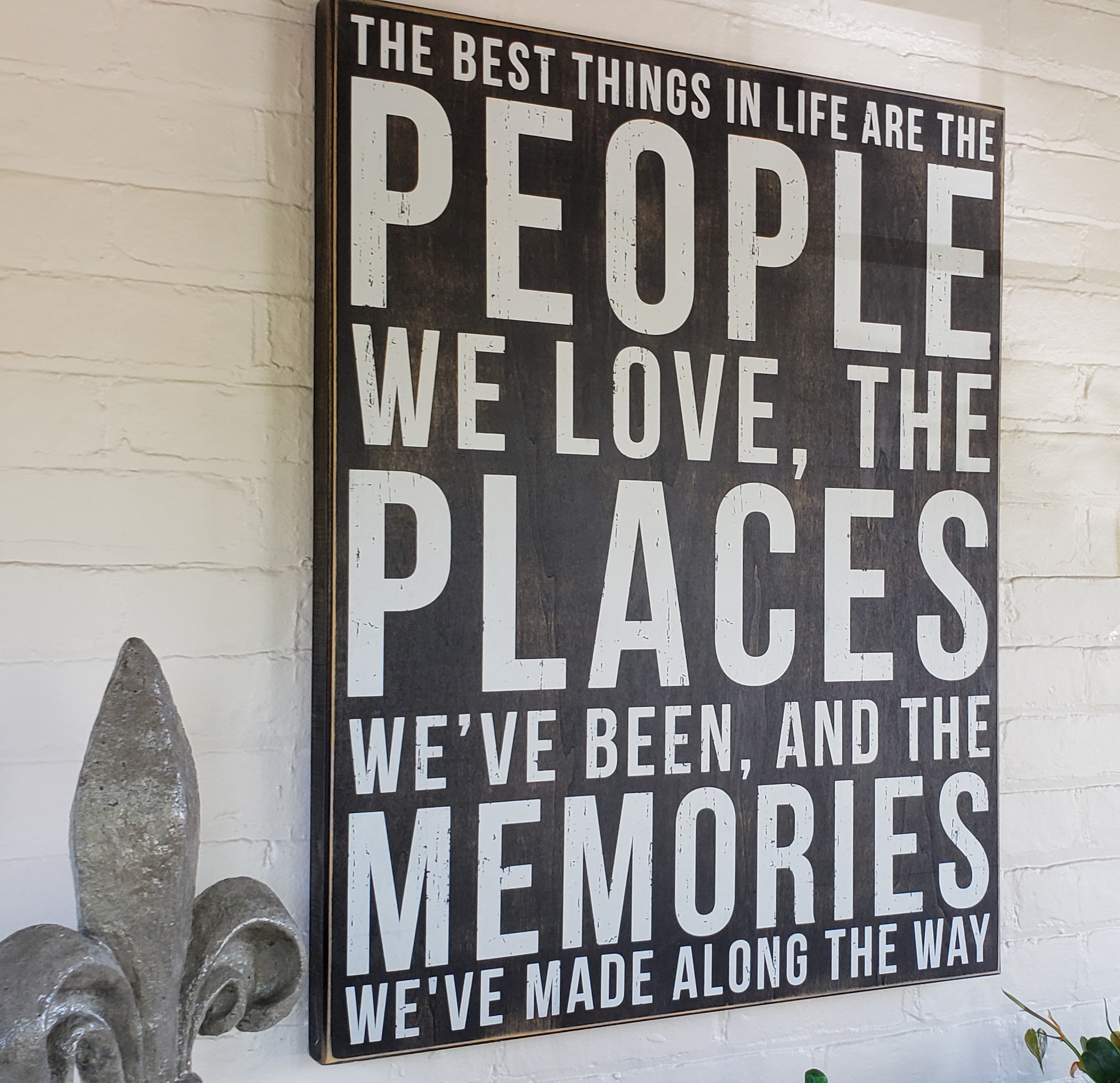 I am grateful for the people I serve with and look forward to doing more for KY Realtors®.
I'm a BIG advocate for Realtor® Party issues AND for the economic development needs of our areas!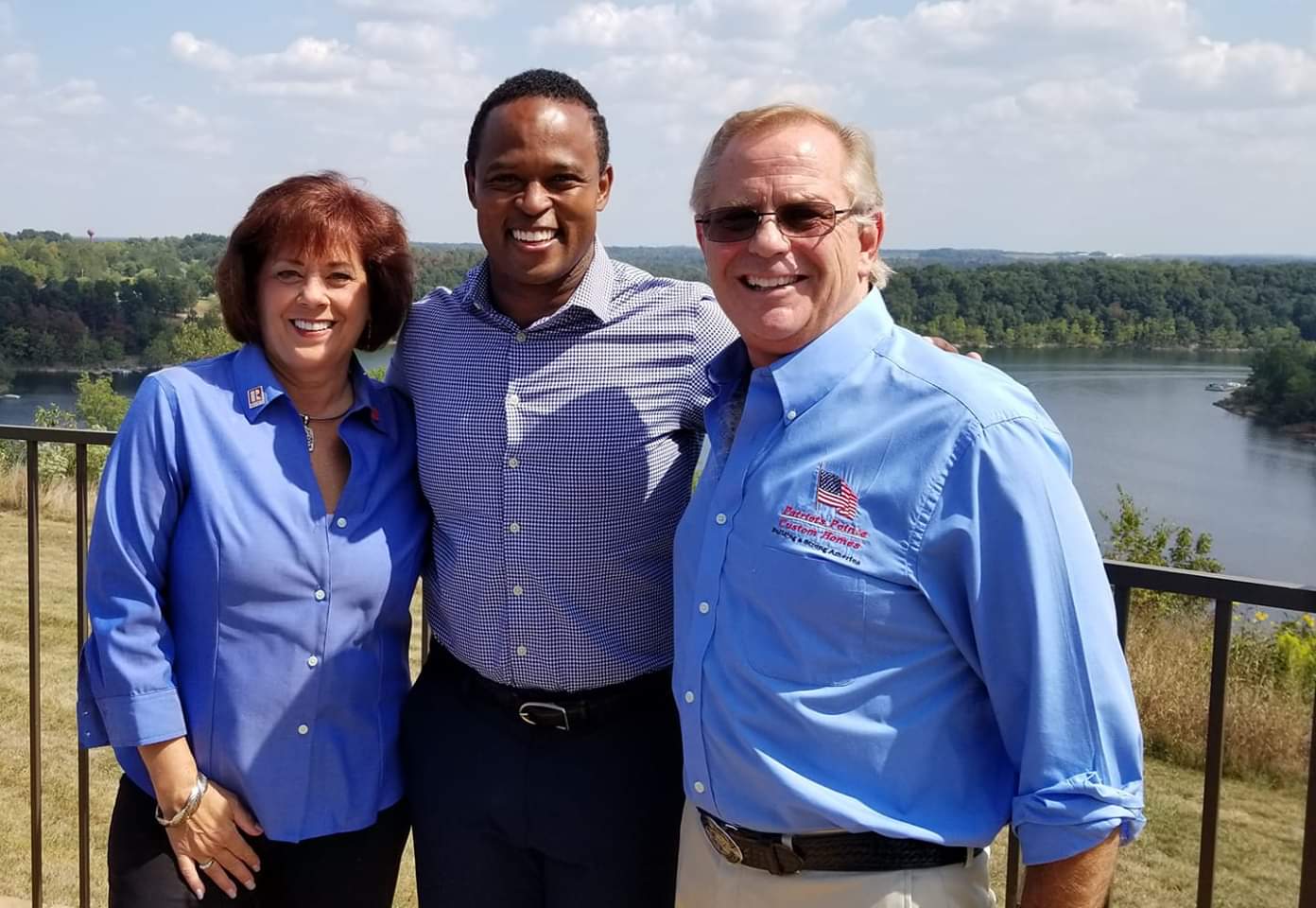 Cathy, Daniel Cameron (KY States Attorney) and Charlie at our home in 2021.
ADVOCATING IN FRANKFORT FOR OUR LAKES!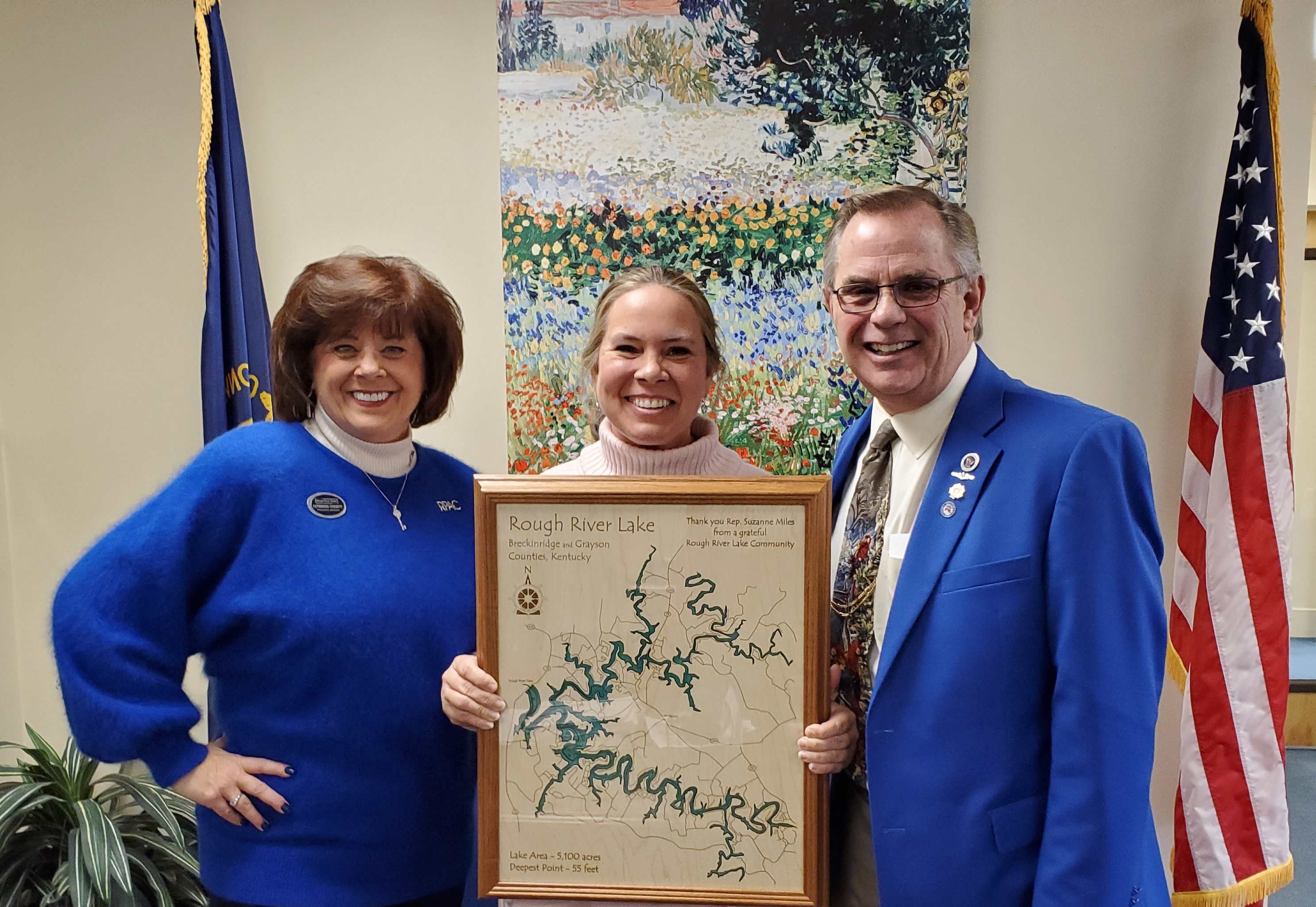 Cathy, Rep. Suzanne Miles and Charlie, February 2020.
KY REALTOR® LEGISLATIVE SESSION 2020
Cathy & members of Owensboro Board in Frankfort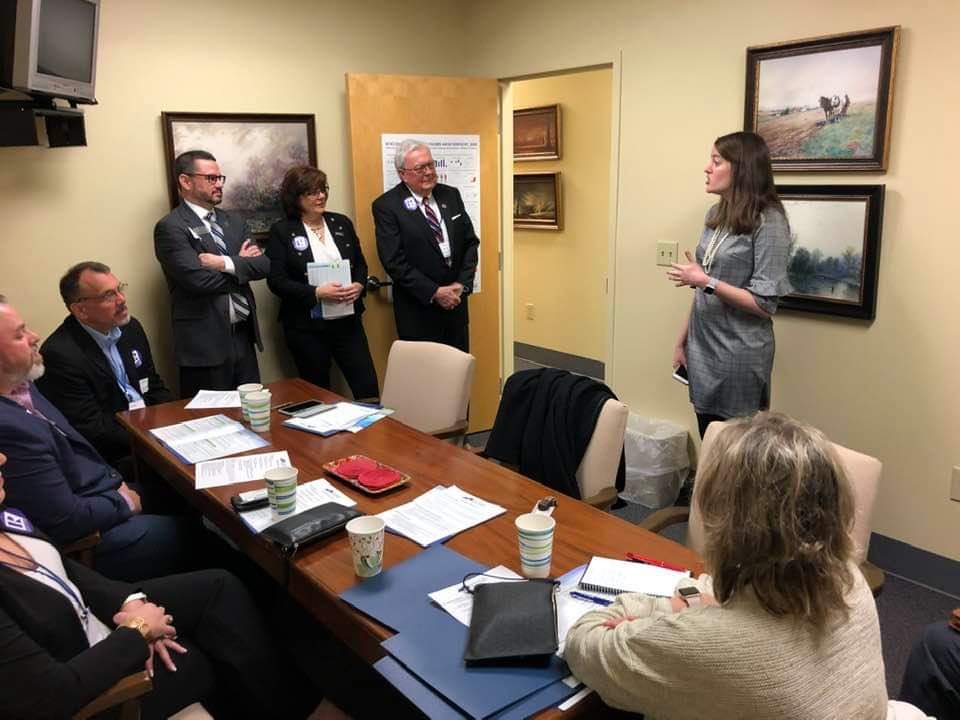 Rep. Samara Heavrin discussing housing-related legislation.
2017 GOOD NEIGHBOR AWARD
Received for supporting the economic development needs of our
Central KY lakes area, leading 2 non-profit organizations and
volunteering with local charities.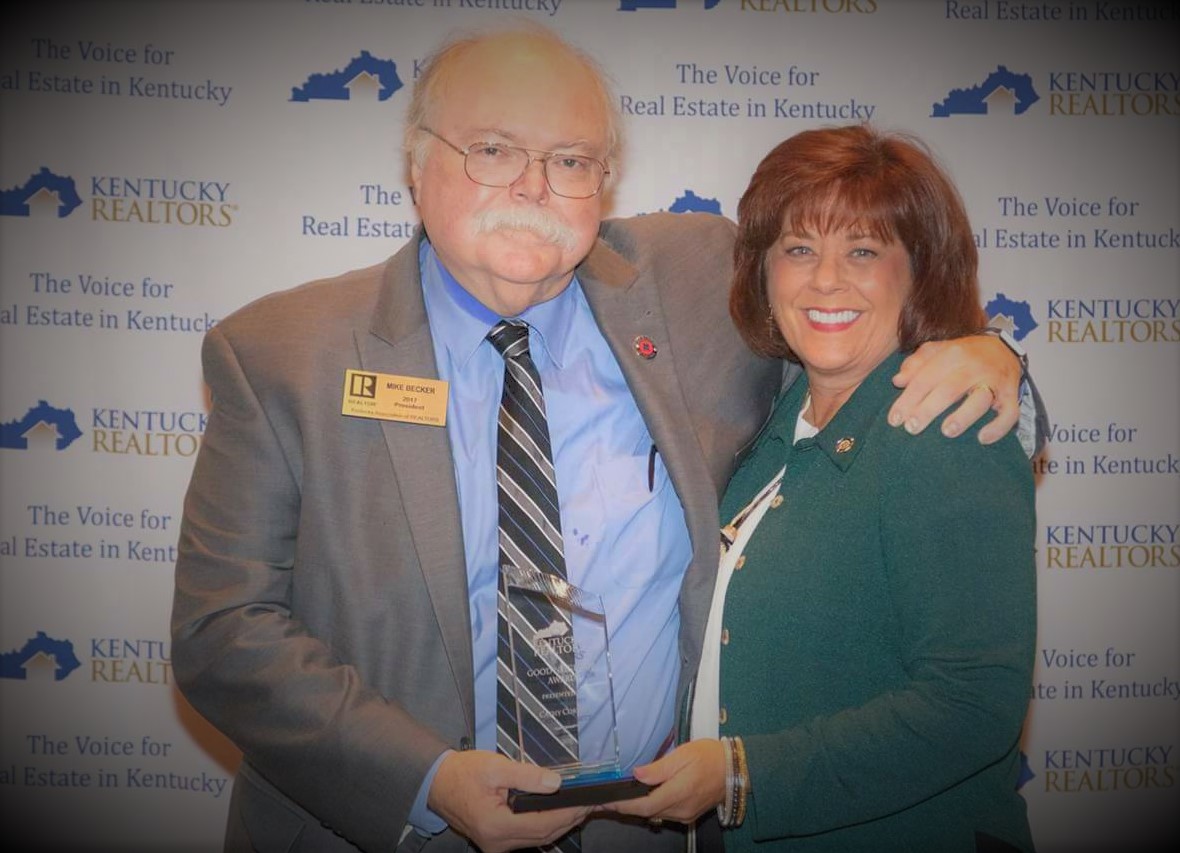 I would VERY much appreciate 1 of your 3 votes for DIRECTOR at LARGE in the 2023 KYR elections!